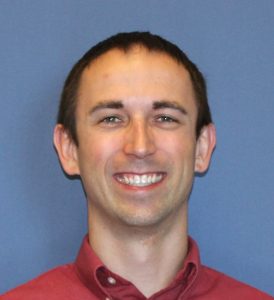 Please welcome Tyrel to Central Washington Family Medicine as the newest member of our Clinic Administration Team. Tyrel will take on the role of Clinic Manager.
Education
Masters in Healthcare Administration
Masters in Business Administration from the University of Missouri
Bachelor degree in communications from BYU-Idaho
Experience
Administrative Fellow at University of Missouri Healthcare Operations Improvement (Lean) Coach for St. Luke's Healthcare
Hobbies
I enjoy spending time with my wife and 2 kids doing new things, exploring, and spending time with family and friends. I personally enjoy most sports and still enjoy playing basketball and golf.
When Tyrel was asked "Why do you want to work for CHCW?" He replied. "I want to work for CHCW because I want to be on the front lines helping those in need. I truly believe that being in the clinic setting there is a lot we can do to help people be healthier so they do not have to spend time and resources in the inpatient hospital setting. We are the tip of the spear when it comes to population health and I am excited to join the team."
Tyrel Aspires to…
"I aspire to be a contributor to making the US healthcare system a better place for patients. I know healthcare has a lot of challenges (access, costs, etc.), a lot of which are very large issues, but I want to make the place I am currently at better in any way I can for the patient's we serve."